API Security Workshop mit Dr. De Ryck
Workshop for Building Secure APIs and Backends
Learn to Protect Your Critical Solutions!
Remote
2 Tage
Basic Knowledge about Web Development
Labs, Quizzes, Experiments
Auch als Firmen-Workshop verfügbar
Öffentlicher Workshop
Dauer: 2 Tage
Nächster Termin: TBA
Gruppenrabatt verfügbar
Firmen-Workshop
Individuell vereinbar
In-House oder remote
Ab ca. 8 Teilnehmer günstiger
Proven Interactive Workshop with Labs and Discussions
Building secure APIs and microservices is hard, really hard. Not only do you have to make the right architectural security decisions, you also have to be aware of various implementation vulnerabilities to ensure the security of your applications. This workshop provides API developers with the necessary knowledge to assess and improve the security of their APIs.
Didactic Approach
With a mix of lectures, demos, quizzes, and hands-on labs, participants discover best practices for building secure APIs. We investigate various techniques to implement authentication and authorization, along with their trade-offs and pitfalls. We dive deep into handling JSON Web Tokens, but also discuss the relevance of browser security features such as Cross-Origin Resource Sharing. Additionally, we discuss current best practices for securing an API with OAuth 2.0.
Learning Goal
This workshop offers practical and immediately applicable security advice for API developers. Throughout the workshop, Philippe is available to answer any questions, including concrete scenarios applying to your own applications.
Code Examples
Code examples and demos often use NodeJS and Spring Boot, but are easy to translate to other languages and frameworks.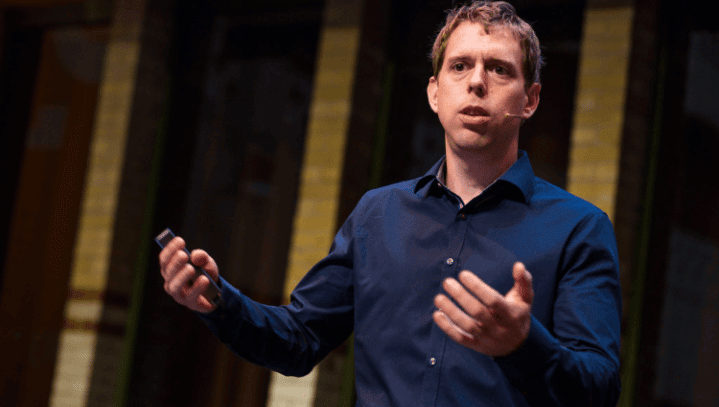 ✅ Online version: 100% remote – No travel required!
✅ Interactive: ask questions and participate in discussions
✅ True understanding of problems, solutions, and their trade-offs
✅ High-quality course materials to use as a reference
✅ Lots of demos and lab sessions
✅ Labs remain accessible after the workshop
Ausgewählte zufriedene Kunden
The course of the training at a glance
Introduction
The security model of APIs
Foundational API security principles
Configuring API security headers
API authentication and authorization
Basic API authentication techniques
Advanced API authentication
Common API authorization failures
Enforcing API authorization
API authorization best practices
The nonsense of "cookies vs tokens"
Managing user state in REST APIs
The good, the bad, and the ugly parts of cookies
Understanding Cross-Origin Resource Sharing (CORS)
Trade-offs and best practices
JSON Web Token security
Understanding the security features of JWTs
Practical JWT use cases
Common JWT security pitfalls
Token management challenges
Solving key management for JWTs
JWT security best practices
Securing APIs with OAuth 2.0
Access token types
Making authorization decisions with access tokens
Effectively using scopes and permissions
Outlook to OAuth 2.1
Alle unsere Seminare sind jederzeit auch Remote oder In-House verfügbar. Kontaktieren Sie uns für eine Terminvereinbarung
No post was found with your current grid settings. You should verify if you have posts inside the current selected post type(s) and if the meta key filter is not too much restrictive.
2023
11. 04 -
12. 04
09:00 - 17:00

(CET)
Group Discount
Early Bird bis 26.03.2023
Manfred Steyer ist Google Developer Expert (GDE) für Angular sowie Tursted Collaborator im Angular-Team. Zusammen mit seinem Team betreut er Kunden im gesamten deutschen Sprachruam. Der Fokus liegt dabei auf Geschäfts- und Industrie-Anwendungen auf der Basis von Angular.